Shield MotorCycle Cover $59.99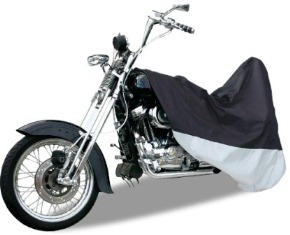 Elite Shield economy motorcycle cover metalized heavy duty nylon material with a tailpipe heat shield. UV treated material, water repellent with elastic hems. Side grommets & a bungee strap to secure the cover. Storage bag + 1 year factory warranty, Black / Silver.

Supreme MotorCycle Cover $79.99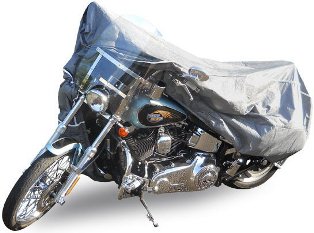 Elite Supreme 4 layer motorcycle cover waterproof breathable fabric, & fleece lined. Seams are ultrasonically welded, material is UV treated. Elastic front and rear hems with built in tie down buckle & strap. 3 year factory warranty, Gray.

Deluxe MotorCycle Cover $79.99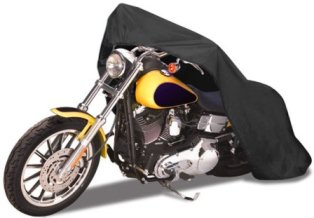 Elite Deluxe motorcycle cover 600 Denier, UV treated PolySield fabric. Dual air vents, soft windshield liner, full elastc bottom with adjustable hold down strap. 2 hooked elastic tie down cords accross the bottom of the motorcycle.Storgae bag + 2 year factory warranty, black.